Laminate Benchtop Replacement
at Adelaide's Best Prices
Laminate has become the popular choice for kitchen bench top replacement as its many designs seamlessly imitate stone, timber and metal finishes, giving you a plush look for less $$$$.
At Laminate Benchtops Adelaide pride ourselves on being very efficient and our promise is to answer our customers' phone calls asap or faster phone 0414 904 286 and to send a quote within 24 hours of receiving a quote request
Laminate Benchtops in Adelaide offer supply only of your bench top or a full bench top replacement service which includes removal and disposal of the old benchtop and installation of the new bench top and arranging of electricians and plumbers.
Our get a quote form is very simple to use and once we have assembled your quote we will send a detailed plan. Our check measure person will also take photos to enable your benchtop replacement to happen seamlessly. If an electrician or plumber is required we can arrange or you can. We will discuss this with you and determine who will organise the tradespeople.
Laminate Benchtops Adelaide are continuously doing deals with manufacturers to offer their customers the best prices possible. Laminate Benchtops Adelaide will always strive to meet the deadlines set by our customers. Laminate Benchtops Adelaide are always seeking new colours and designs for laminate bench-tops and we currently have 100's of different colours and designs available for you to choose from click on
AFFORDABLE KITCHEN TRANSFORMATIONS that will make a world of difference
You don't have to change your whole kitchen to bring it up to date. By just replacing the bench top, you will save a lot of money and disruption to the most used room in your home.
Aesthetically your kitchen benchtop is the most visual component, and creates the overall statement in the room. With our benchtop replacement service we can transform your old and outdated kitchen with a fabulous new look.
Replacing your worn and tired looking kitchen benchtop is a cheaper alternative and the results are truly amazing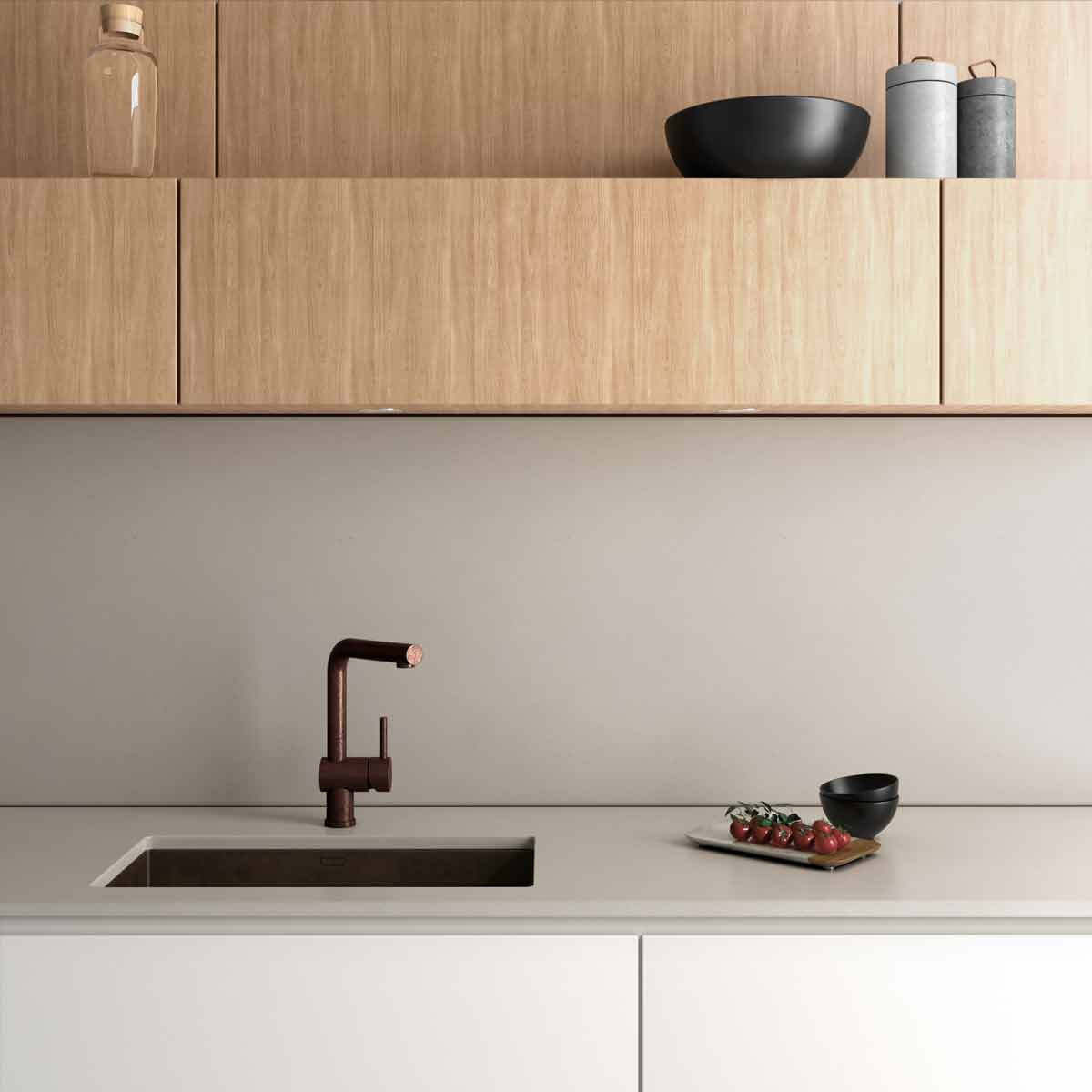 Why choose a Laminate Benchtop
A huge range of designs and colour choices.
Large range of timber look finishes
Easy to clean
Large range of marble and stone look finishes
Stain and water-resistant
Requires minimal maintenance